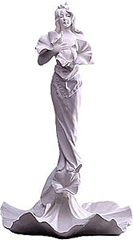 Sculpture Depot
Sculpture Depot is proud to announce it's 15year anniversary in business. We have come a long way since the beginning. We are grateful to all our customers, vendors and web master for their loyal business and support in helping us grow a great business. Thank you.

Stop in during Sculpture in the Park, Aug. 9-10th for refreshments.

Watch for upcoming sales - in store and online.